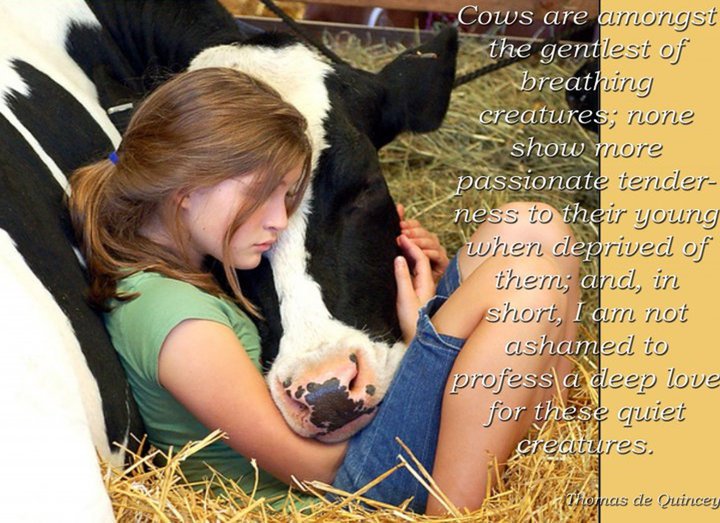 Vegetarianism: Celebrating Life
By Sri Dharma Pravartaka Acharya
The reasons for becoming a vegetarian are many. Vegetarianism makes sense from every possible perspective.
Health – Vegetarians have been shown to live longer, as well as suffer much less from such health problems as cancer, heart-disease and other illnesses. Contrary to popular belief, meat foods are not a necessary component of the human diet. In fact, evolutionarily and biologically, humans are not designed to be carnivores. Our teeth and intestinal structures are best suited for an herbivorous (vegetarian) diet.
Economic – A cow has to be fed up to 16 pounds of grain in order to produce only one pound of beef. If this grain were to be fed directly to human beings, world starvation could be eliminated. In addition, the meat industry is one of the most heavily federally subsidized industries in America. Your tax dollars are being wasted supporting an industry that produces an inefficient and unhealthy product.

Environmental – Central and South American rain forests are being decimated at the alarming rate of 2.5 acres per second. Much of this destruction is occurring in order to provide grazing land for beef cattle. Every burger we eat represents a tree mowed down in a rain forest. Also, the meat industry has been repeatedly cited as one of the major industries responsible for massive pollution, including the dumping of noxious wastes into our nation's water supplies.
Ethical – To kill or give pain to any living creature, especially when such actions are unnecessary and not in self-defense, is morally unjustified. Like you and I, animals are sentient living beings, and have been proven to be capable of feeling pain and suffering. Animals, like humans, cry out if cut; they scream if killed; they mourn if separated from those they love. God created animals, not for us to torture and gobble up thoughtlessly, but to cooperate with, learn from and protect. If we are, indeed, vastly superior to animals in both our ethical development and in our sense of justice, should we not perhaps behave as such?

Spiritual – Most of the world's varied religious traditions are opposed to creating unnecessary suffering. The two most important qualities that many spiritual paths attempt to instill in their adherents are wisdom and compassion. These qualities are impossible to develop as long as we engage in violence of any sort. However insignificant or distant an act of violence may appear to us (such as the killing and eating of animals), it nonetheless contributes to an overall social attitude of justifying violence. Violent minds lead to violent lifestyles. In such a state of consciousness, it is impossible to make any serious advancement on one's chosen spiritual path.
These, and many other considerations, make it quite clear that the vegetarian alternative is a lifestyle that is both reasonable and healthy for your body, mind and soul. We hope these facts have given you a little food for thought, and that you will consider becoming a vegetarian. For more information on vegetarianism, please visit Dharmacentral.com
Copyright Notice, (c) 2010-2013, Dharmacentral.com
You have the author's permission to publish and/or forward this article for educational purposes only if it is left thoroughly unaltered, unchanged and unedited (with the inclusion of this notice), and if full credit is given to the author.