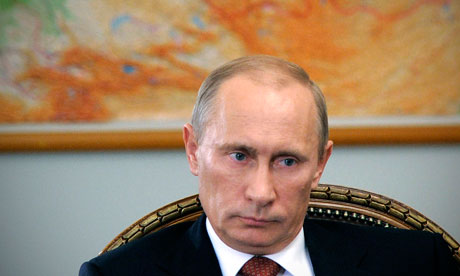 (Reuters) – President Vladimir Putin said on Monday the West's influence was waning as its economy declines but warned Russian diplomats to be on their guard against a backlash from Moscow's former Cold War enemies.
In a biennial speech to Russian ambassadors, Putin also took a shot at the West by condemning any unilateral actions to solve international disputes and underlined the importance of resolving such conflicts through the United Nations.
His remarks suggested that Russia, a veto-wielding permanent member of the Security Council, would keep on defending ally Syria at the United Nations over its military crackdown on an popular uprising that has evolved into an armed insurgency.