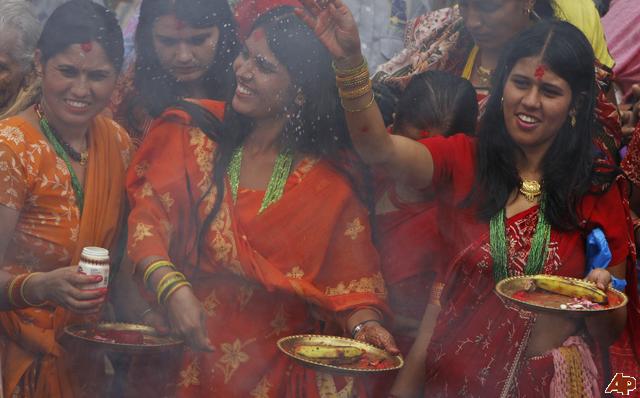 The beautiful Himalayan mountain nation of Nepal has been a nation deeply rooted in everything Dharmic for many thousands of years. Approximately 90% of her citizens follow Sanatana Dharma, with most of the other 10% following Buddhism.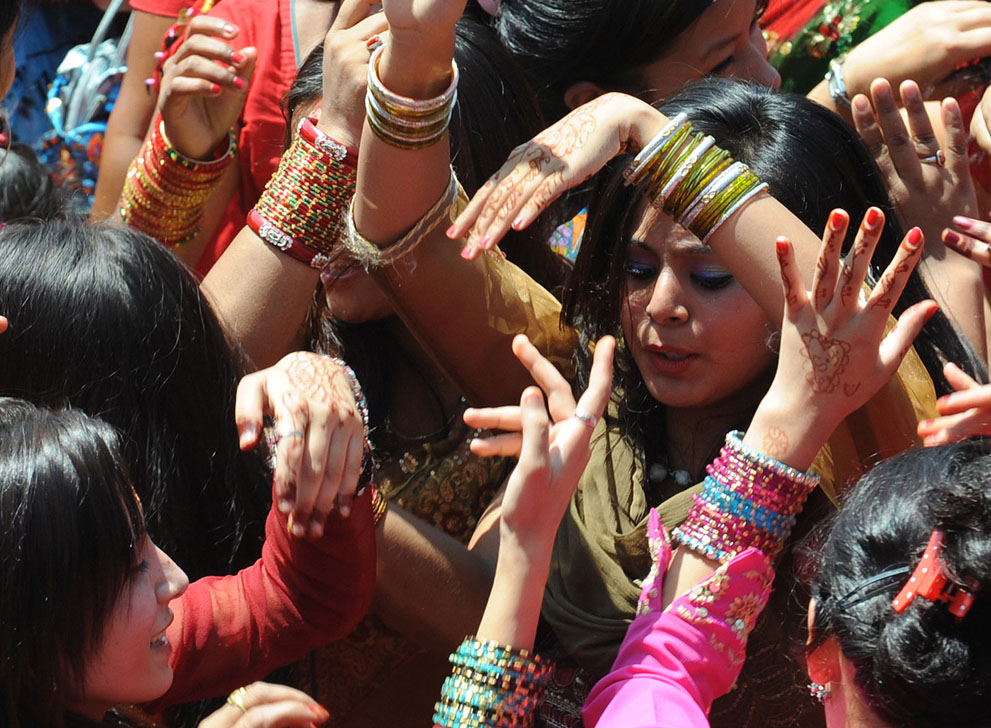 The Dharmic people of Nepal have been known to entire world to be among the most peaceful, joyous, welcoming and spiritually content people on Earth.
Nepal's peace and joy all came to a dramatic end, however, beginning with the violent, terrorist Communist insurgency that plunged this peaceful Vedic land into a living nightmare of turmoil, death, discontent and conflict. Today, the happy face of Nepal has been violently repressed and replaced with the vicious scowl of atheism. Her youth have been forced at gunpoint to support the Communist oppressors, and Dharma is only a memory for most.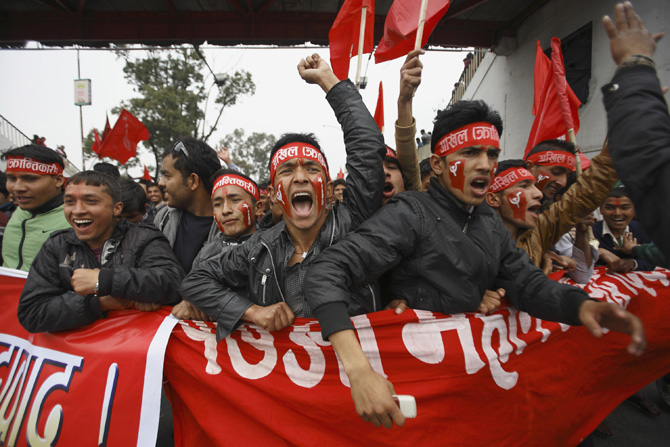 The Dharma Nation Movement calls for the complete annihilation of the totalitarian Communist Party of Nepal, freedom for the Nepali people, and the restoration of Dharma as the official foundation of all national government and policy.
Free the Dharma Nation of Nepal!
Victory to the Dharma Nation!